Wacky Packages Books

(Click image for more information)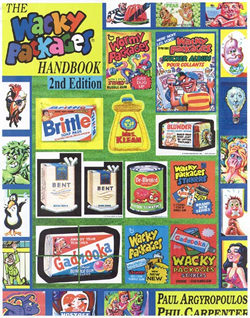 The Wacky Packages Handbook

Summary: This is a great book with over 65 pages of accurate information and pictures of everything related to Wacky Packages. From wacky ads to wrapper codes, it's all here.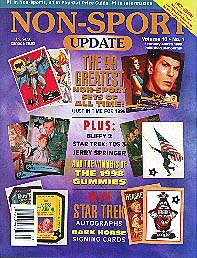 Non-Sport Update

Summary: Non-Sport Update is a magazine for collectors of non-sport trading cards (including wacky packages). The magazine is published bi-monthly in January, March, May, July, September, and November.